The Fish-X project is co-funded by the EU and consists of different work packages and deliverables that are being carried out by the respective consortium partners of the project. There are eight work packages in the project that will be conducted until the end of the project in May 2025.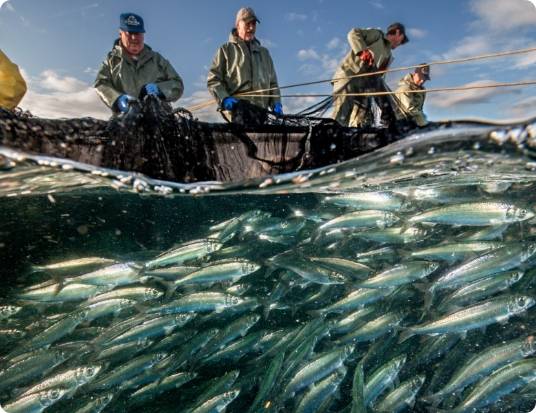 This work package deals with the coordination and management of the project, adhering to internal and external reporting obligations, delivering the project within budget and planned timeline by managing risks and ensuring clear communication between all consortium partners and project stakeholders.
This work package deals in continuous stakeholder consultation, engaging with key fisheries agencies, advocacy with governmental departments, international fisheries bodies, and industry organisations to establish MCS, digital transition and needs on all sides, including engaging with SSF and recreational fisheries stakeholders.
WP3
Fish-X (Fisheries DataSpace)
This work package deals in development of prototype, testing it, and developing the novel fisheries Dataspace: Fish-X.
This work package deals in development of the Insight Platform, delivering and operating it. The insight platform will be hosted in the cloud, to deliver a general view of EU fisheries and MCS activities (locations, fishing effort, landings, level of compliance) and support automatic analysis based on artificial intelligence.
This work package deals in the testing of the Insight Platform and associated hardware on fishing vessels in three different locations with a range of actors.
WP6
Traceability Application
This work package deals in development of an MVP traceability platform for fisheries products based on existing developed blockchain traceability platform for sustainability and engaging the supply chain actors in the process.
WP7
Dissemination, Exploitation, and Communication
This work package deals in dissemination, exploitation and communications activities including events management, website and social media channels management, engagement with key actors identified for the project such as Private Sector (SSF and recreational fisheries), Public Sector (policymakers, regulators, industry associations), Scientific and Research Institutes, and Civil Society (media and general public).
This work package deals in ensuring compliance with the 'ethics requirements' set out in this project since ethics compliance is the utmost responsibility of all the partners involved in the project.